Contact Info
Quiet Village Landscaping Co.
Dennis Evans
9810 Page Ave.
St. Louis, MO 63132
Phone: 314-657-7050
Fax: 314-266-2686
Visit our Website
Photo Tour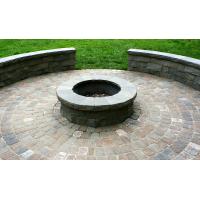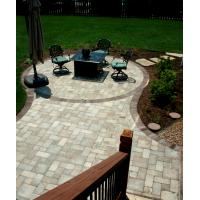 Services
Landscape Design
Landscape Maintenance
Lawn Care
Turf Fertilization
Lawn Mowing and Edging
Retaining Walls
Paver Patio
Tree and Shrub Planting
Drainage Solutions
Driveway
Going Green Commitments
At Quiet Village Landscaping Company in St. Louis MO we are committed to our environment. We recycle all the materials we can including pots. We use and much recycled material in our finished products. Our equipment is the latest greenest technology available.
Hours of Operation
Monday-Friday 8am-4pm
About Us
Dennis Evans,
Owner
Dennis Evans started Quiet Village Landscaping Co. from the ground up… no pun intended. Throughout his childhood, Dennis enjoyed working with his parents to improve their outdoor home environment, be it hardscape projects, plant installation or maintenance. Around 2000 – 2001, Dennis started cutting grass for clients, and Quiet Village Landscaping was born.
The business expanded from maintenance to custom design as his mother Karen shared her talents with Dennis and his growing company. Today, Quiet Village Landscaping Co. includes managers and specialists, two landscape designers, and several maintenance and installation teams, as well as office staff.
Dennis cares greatly about his customers and his team. In order to consistently produce high-quality work, Dennis chooses team members that are passionate about landscaping, doing their best, and learning additional skills. Dennis develops the team's potential by training programs, encouraging camaraderie, rewarding a job well done, and treating the team to things like a company-wide barbeque or a paintball shoot-out.
Quiet Village stands out from other landscaping companies because of Dennis' passion about sustainability and environmentally friendly landscaping practices. Sharing the benefits and possibilities of green landscaping with customers is a top priority for Dennis. He also engages with the community in service projects in order to give back to his city and to the environment.
Serving the St. Louis area for over ten years, Quiet Village Landscaping Co. is a full-service landscaping and lawn care company. We offer free maintenance quotes, free initial design consultations, environmentally friendly service, and custom design. Licensed and insured, we work with engineers and inspectors to ensure that projects are up to code, structurally sound, and built to last. We service residential, commercial, and municipal sites.
In brief, we provide…